Wuthering Heights - Love and Success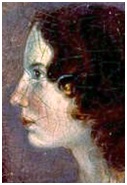 Wuthering Heights (1847)
Written by the English novelist Emily Brontë (1818-48), pictured right
Emily's two sisters were also famous writers:
Their books feature the Yorkshire Moors in England, where they lived.
The three sisters are pictured right (Anne on left and Emily in the middle).
Fun facts
Emily wrote under the pseudonym of Ellis Bell until 1848.
The British singer, Kate Bush (pictured right below), based her 1978 No 1 hit single, Wuthering Heights, on the book.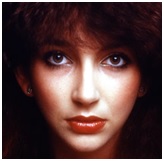 What about the film versions?
The 1939 film starred
The 1992 version starred in these two roles:
The 2011 film starred James Howson and Kaya Scodelario.
Key characters
Heathcliff, handsome young man
Catherine (Earnshaw), his lover
Hindley, her brother
Edgar (Linton), her husband
Isabella, Edgar's teenage sister
Cathy, Catherine and Edgar's daughter
Lockwood, the story's narrator
The story
In November 1801 Mr Lockwood visits Wuthering Heights, an isolated farmhouse on the Yorkshire moors.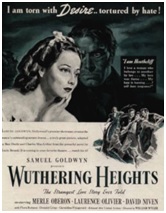 He meets its owner, Mr Heathcliff, from whom he rents Thrushcross Grange with its housekeeper, Nelly Dean. She tells Lockwood how Heathcliff, as a boy, was:
rescued from the Liverpool streets.
adopted by her (now dead) boss, the wealthy farmer, Mr. Earnshaw.
Heathcliff became very close to Earnshaw's daughter, Catherine, but was hated by her jealous brother, Hindley.
When his father died, Hindley:
treated Heathcliff like a servant.
deprived him of an education.
Heathcliff sought revenge against Hindley But, despite being in love with Heathcliff, Catherine became engaged to the wealthy aristocratic, Edgar Linton (then the owner of Thrushcross Grange). Heathcliff disappeared broken-hearted.
Heathcliff, now a wealthy man, returned three years later (in 1783) , and Catherine was overjoyed to see him (pictured right in the 1939 film).
But his return harmed her marriage, as did Edgar's teenage sister, Isabella's infatuation with Heathcliff. After quarrelling with him, jealous Edgar demanded that Catherine must choose between them, making her reclusive and unwell.
Heathcliff then eloped with Isabella, despite being less interested in her than her money (she was Edgar's heir).
Three months later Heathcliff returned but, having expressed their love for each other, Catherine died giving birth to Cathy. Heathcliff prayed that Catherine would haunt him forever.
Isabella (Geraldine Fitzgerald, pictured right in the 1939 film) was imprisoned by Heathcliff in Wuthering Heights but escaped to London, where their son, Linton, is born in September 1784.
Hindley died, so heavily in debt to Heathcliff that he became the owner of Wuthering Heights. He took control of Hindley's six-year-old son, Hareton, whom he mistreated.
On Isabella's death, Edgar wanted Linton to live with him at Thrushcross Grange. But Heathcliff took him to Wuthering Heights instead, planning that Linton and Cathy should marry to gain control of Edgar's estate on his death.
So Heathcliff:
enticed Cathy, aged 16, to Wuthering Heights.
refused to release her until she married Linton.
Still haunted by Catherine, Heathcliff:
broke into her coffin to see her after Edgar's funeral.
forced Cathy to live at Wuthering Heights with Linton who then died.
In January 1802 Lockwood leaves Wuthering Heights but returns in September after he discovers from Nelly that:
Cathy and Hareton have fallen in love.
Heathcliff has died, buried next to Catherine (having lost his desire for revenge).
Lockwood visits their graves, telling himself they must finally be at peace together.
Cathy and Hareton marry on New Year's Day, 1803 and live at Thrushcross Grange.
Lessons for love and success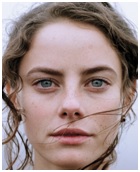 1. Passion is powerful but sometimes painful
The love affair between Catherine and Heathcliff is intensely strong and vital to their happiness.
Her marriage tortures him, and his only solace is that they will be reunited in death.
Isabella's passion for Heathcliff blinds her to his greed and nastiness.
Catherine (Kaya Scodelario) is pictured right in the 2011 film
2. Good relationships are built on trust and change
Edgar's distrust of Catherine and Heathcliff's bad treatment of Isabella, destroy their marriages.
Heathcliff and Catherine' s relationship is destroyed by:
accept each other for what they really are (particularly Heathcliff's lower social class) - see point 3.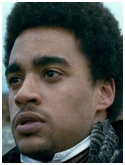 3. Don't be a snob
Catherine pays the price for snobbery not marrying Heathcliff because of his poor background.
Heathcliff (James Howson) is pictured right in the 2011 film.
4. Peace of mind is priceless
Catherine and Heathcliff's mental and physical health suffer from their separation.
Heathcliff calls her "my life" and "my soul".
5. Poverty is painful
In 1845, when Emily Bronte was writing the book, her brother, Branwell, saw victims of the Irish potato famine starving in the streets of Liverpool.
This is the hardship that Heathcliff was saved from by Mr. Earnshaw.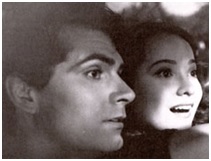 6. Money isn't everything
Heathcliff makes lots of money but it can't buy Catherine, whom he wants more than anything.
Heathcliff (Laurence Olivier) and Catherine (Merle Oberon) are pictured right in the 1939 film.
7. Life is a mixture of good and bad
Cathy's kindness and sincerity contrasts with Heathcliff's evil.
Her happy marriage follows the sad deaths of Heathcliff and her mother.
8. Revenge is wrong
The lust for revenge eats away at Heathcliff's soul.
He only finds peace just before his death when he loses this vengeance .
Key quotes on love and relationships
He's more myself than I am. Whatever our souls are made of, his and mine are the same, Catherine (talking about Heathcliff)
I cannot live without my life! I cannot live without my soul!, Catherine (talking about Heathcliff)
Would you like to live with your soul in the grave?, Heathcliff (to Catherine)
Key quote on happiness
Proud people breed sad sorrows for themselves, Nelly Dean
Key quote on health
A good heart will help you to a bonny face, my lad, Nelly Dean
Key quote on ethics
Honest people don't hide their deeds, Lockwood
Key quote on work
A person who has not done one half his day's work by ten o'clock, runs a chance of leaving the other half undone, Nelly Dean
Two literature websites to recommend
1. sparknotes.com
2. litcharts.com