Kanosuke Matsushita Leadership and Business Success
Kanosuke Matsushita (1894-1989)
Japanese founder (pictured right) of the Panasonic Corporation, maker of electrical goods with brands including
It bought Sanyo in 2009.
What did he say about leadership and business success?
1. Mass production and customer satisfaction
His favourite phrase was "mind that does not stick" i.e. keep on finding new and better ways of delivering customer value.
He mass produced products (including his first successes, a bicycle lamp and electric iron) to minimize costs and so keep prices low.
He aimed to create loyal customers by: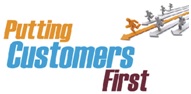 selling them solutions to their problems with good quality.
the National brand name (first used in 1927).
excellent pre- and after-sales service.
selling to as many people as possible with national advertising.
"Never forget that every single person you meet is a customer", he told his employees.
2. "Business is people"
This was one of his favourite sayings, believing that the needs of employees and customers must always come first (see point 1).
He aimed to "develop extraordinary qualities in ordinary men", so he gave his employees challenging objectives.
In 1956 he startled them by setting the seemingly impossible goal of quadrupling sales in five years. They did it in just over four!
He inspired employees by:
making their welfare and training a top priority.
being a compassionate leader who practised the company's humanitarian values (see point 3).
In the Depression of the 1930's, he avoided redundancies by transferring people from production to sales.

3. Corporate culture
Matshushita (pictured right in 1961) made sure that everyone followed the company's seven spiritual values:
a) national service through industry.
b) fairness.
c) harmony and co-operation (particularly in teams).
d) struggle for betterment.
e) courtesy and humility.
f) adjustment and assimilation
(to disagree constructively to achieve the common aims of customer satisfaction and innovation - now called "harmony within discord" by the company).
g) gratitude.
4. Obsession with quality and innovation
He enthusiastically supported:
employees taking responsibility for quality improvement in teams.
continually introducing new products (helped by the encouragement of constructive argument).
In 1931 he made his first radio (pictured right) and in 1935 sold his first TV.
5. Mission and purpose
His mission statement for the company, written in 1929, emphasized:
its responsibilities to society.
people's quality of life worldwide.
But he never forgot the importance of making profits.
One of his favourite greetings to his employees was: "Have you made some money?"
6. Tremendous determination and drive
He was orphaned as a nine-year-old, when he left home to work 16 hour days as an errand boy.
At the age of 23 he founded Matsushita Electrical despite having little school education.
"Anything worth doing is worth 100%", he said.
He is pictured right working hard just after the Second World War.
7. Humility
He was a great man but never arrogant or full of his own self-importance.
He regularly bowed before junior staff as a sign of homage!
8. Intuition and learning
Analyse the facts and gather the information you need, he said, but also rely on your intuition about what is the right thing to do. This must come from: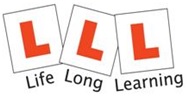 learning from other people with an open mind.
Key quote on leadership
You need courage born of integrity in order to be capable of powerful leadership. To achieve this courage you must search your heart, and make sure your conscience is clear and your behaviour is beyond reproach.
Key quote on success
Anything worth doing is worth 100%.
Key quote on human resource management
Business is people.