Raymond Loewy - Creativity and Design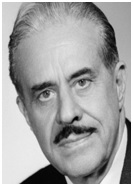 Raymond Loewy (1893-1986)
French-born American industrial designer (pictured right).
What did he design?
1. Trains
(for the Pennsylvania Railroad in the 1930's).

2.Studebaker cars
Starliner Coupe, 1953 (pictured right).
3. Greyhound bus (1954).

4. Coca-Cola bottle (1955, pictured right),
Loewy improved it by:
adding the white Coca-Cola lettering.
Why was he such a great designer?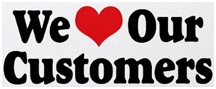 1. Customer satisfaction
His designs were based on his MAXA principle:
"Most Advanced Yet Acceptable"
He wanted to please as many people as possible with:
functionality and ease of use ("The main goal is not to complicate the already difficult life of the consumer", he said).
quality (he hated cheap rubbish like chrome on cars).
"Junky stuff is consumer murder", he believed.
2. Purpose and fun
Designing beautiful and useful things gave him:
The project he enjoyed most was designing space capsules for astronauts during the 1960's and 1970's.
3. Innovation
He was:
always prepared to take risks (so long as he felt he wasn't getting out of touch with what customers wanted - see point 1).
the pioneer of streamlining in his trains, cars and buses.
a strong believer in emotion and sensuality to make his designs appealing.
For example, he thought the Coca-Cola bottle was appealing because:
"its shape is aggressively female".
4. Inspiration
"It all must start with an inspired, spontaneous idea", he said.
His most important source of inspiration was "educated intuition" that came from "profound experience".
5. Simplicity
He always made sure that his designs were as easy as possible to manufacture.
He did this by streamlining which he described as:
"beauty through function and simplification".
So he campaigned (often unsuccessfully) for more streamlining in cars to improve their fuel efficiency and performance.
"Weight is the enemy", he said, when designing the Studebaker Avanti car (pictured right above).
When re-designing the Lucky Strike cigarette packet (pictured right below) in 1939, he changed its colour from green to white to:
save on the cost of the green dye.
make it look more distinctive.
6. Charisma
He was a charming and energetic man who managed to convince companies that better looking products would boost sales.
7. Distinctiveness
He wanted people to remember his designs, so he made them very
distinctive.
(like his logo for the Shell oil company, a yellow shell on a red background, which he designed in 1971, pictured right).
8. Teamwork
He had design companies in New York, London and Paris, all with talented designers who helped him put his ideas into action.
Key quotes on design
Good design keeps the user happy.
The main goal is not to complicate the already difficult life of the consumer.
Between two products equal in price, function and quality, the better looking will out sell the other.
It all must start with an inspired, spontaneous idea.