Terry Leahy Leadership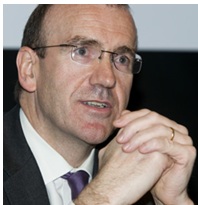 Terry Leahy (1956- )
Chief executive of Tesco, 1997-2011(pictured right) , and regularly voted Britain's most successful business leader.
He made Tesco hugely profitable at home and overseas.
Why was he a great leader at Tesco?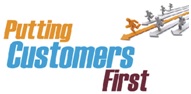 1. Obsessed with customer satisfaction
Leahy:
constantly listened to customers and gave them what they wanted.
was fanatical about gathering as much information as possible about them.
introduced new products which exceeded their expectations.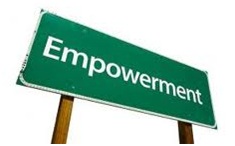 2. Empower and motivate people
He believed that empowered and motivated employees are vital for customer satisfaction.
So he said that a leader should:
create "thousands of leaders"
encourage people to take responsibility rather than cover their back.
give employees respect, something interesting to do, a helpful boss and good career prospects.
Employees trusted and respected him because of his:
integrity (he was sincere and did what he said).
ordinariness (he wasn't snooty and was brought up on a council estate in Liverpool).
His relationships with people were also helped by:
knowing his strengths and limitations - see point 3.
being able to identify and exploit the strengths of others.
3. Face reality and truth
In his book, Management in 10 Words (2012) Leahy says the most important cause of success in business and leadership is finding and acting upon the truth about
the strengths and weaknesses of your organization and yourself - be true to yourself and other people.
what customers tell you is right - listen to and learn from them.
the real causes of problems.
the purpose of your organization.
4. Vision with an eye for detail
He had
a) a clear vision of making Tesco the world's number one retailer
b) the ability to formulate a successful strategy with a view of the whole organization.
But he was also brilliant on detail, knowing that small things can make customers and employees very happy.
5. Down-to-earth humility
He was:
never arrogant or patronizing.
always willing to listen to new ideas and learn.
egalitarian (treated people as equals).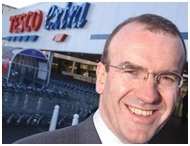 6. Fierce resolve
Leahy (pictured right at a Tesco store) was
totally dedicated to Tesco's success.
very tough and determined.
fiercely loyal to the company (which led to his nickname, Terry Tesco).
7. Continuous learning and improvement
He never stopped learning about the retail business. He was:
always open to new and better ideas like the balanced scorecard (emphasizing that people make profits).
So he:
launched Tesco's loyalty card, Clubcard in 1995, when he was marketing director.
rapidly developed Tesco's highly profitable non-food businesses (like financial and Internet services, clothing and electrical equipment).
8. Fun
He loved his job and has a great sense of humour.
He unwinds by relaxing with his wife, Alison, a doctor, and three children , and supporting Everton football club.
Leahy is pictured right in his office with a family photo.
9. Visibility
He constantly kept in touch with customers and staff.
He personally:
answered every customer letter he received.
visited two stores a week unannounced.
visited a competitor once a week.
10. Change and innovation through simplicity
He believed that change is most effective, if policies and processes are as simple as possible.
His ABC test was:
"Simple is Achievable, brings Benefit and is Clear".
Leahy also thought that innovation results from simple observations of the world around you.
Key quotes on customers
Never stop listening to customers and giving them what they want.
Follow the customer. If they change, we change.
Key quote on corporate social responsibility
I believe the consumer is a force for good in society, an engine for growth and sustainability.
Key quote on climate change
The power of the consumer gives us a lever to address one of the greatest challenges of our time: climate change.
Key quote on corporate culture
Strong values underpin successful businesses.
Key quote on leadership and management
Simplicity is the knife that cuts through the tangled spaghetti of life's problems.