Shakespeare's Othello - Leadership and Ethics
Othello
Key characters
Othello, a black commander of Venice's army.
Desdemona, his new wife.
Iago and Cassio, his junior officers.
Emilia, Iago's wife and Desdemona's lady-in waiting.
Brabantio, Desdemona's father and a top Venetian politician.
Roderigo, a Venetian gentleman in love with Desdemona.

Fun facts
Famous people who have played Othello include:
the American singer, Paul Robeson, pictured right (who sang Ol' Man River in the musical, Show Boat).
the American film star, Orson Welles (star of the film, Citizen Kane).
the English comedian, Lenny Henry (pictured right below,courtesy of the BBC).
The story
Brabantio, a top Venetian politician, is appalled by the news that his daughter, Desdemona, has eloped with the black Venetian army chief, Othello.
Roderigo is also unhappy, because he loves Desdemona.
Iago is angry because Othello has promoted his fellow officer, Cassio, rather than him.
Othello is ordered to defend Cyprus, a Venetian colony, from a Turkish attack.
In Cyprus a vengeful Iago persuades Roderigo to have a fight with Cassio after telling him that Desdemona is now in love with Cassio.
Iago makes the fight more likely by getting Cassio drunk. Cassio then srikes a fellow officer in a brawl, leading to his dismissal by Othello.
Iago then advises Cassio to win back Othello's favour through Desdemona. But this is really a ploy to convince Othello that they are having an affair.
(Othello, Kenneth Branagh, right, and Iago, Laurence Fishburne, are pictured right in a 1995 film)
Initially Othello rejects Iago's suggestion that Desdemona's support for Cassio comes from their relationship.
But doubts in Othello's mind are sown by Iago's:
further poisonous insinuations.
false assertion that Desdemona gave Cassio her handkerchief
In fact, it had been dropped by Desdemona after using it to soothe Othello's worries. She has no idea why he is so unhappy.
Iago arranges for Othello to overhear a meeting between Cassio and Desdemona.
Now convinced of her affair, Othello:
calls her a prostitute in private.
Iago persuades Roderigo to attack Cassio, but he only wounds him. In the ensuing confusion, Iago stabs Roderigo to death.
Meanwhile Othello is about to kill the sleeping Desdemona when she awakes. Despite her anguished denials, he smothers her in their own bed.
Emilia (Iago's wife and Desdemona's lady-in waiting) discovers:
the dying Desdemona.
Othello (protesting his innocence).
Emilia then proves Iago's villainy by telling the true story about the handkerchief (that Iago had taken it from her to wrongly incriminate Desdemona).
Othello attacks Iago who escapes after killing Emilia but is then arrested.
Realizing his tragic mistake, Othello:
asks Cassio's forgiveness.
dies (holding his dead wife).
Lessons on leadership and ethics
1. Leading by example
Othello leads his troops by example - he is: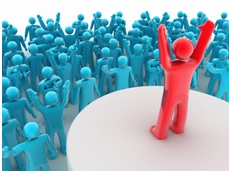 driven by duty (delaying his honeymoon to defend Cyprus).
participative (openly discussing things with his men)
inspirational (through mutual trust and respect and serving his men's needs)
His devoted service to his troops prompts Iago to say:
"In following him, I follow myself".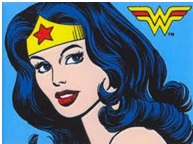 2. You need good people
Othello's troops help him defeat the Turkish fleet in Cyprus.
He chooses Cassio as his deputy because of his:
a) integrity and reputation
Cassio:
treasures his reputation (describing it as "the immortal part of myself ")

is distraught when a drunken brawl leads to his dismissal by Othello.

b) theoretical knowledge
(of military strategy).
His overlooked rival, Iago, is perhaps justifiably annoyed because he:
is brilliant in battle.
rightly believes that theory is no good, if it can't be put into practice.
3. Communication
Othello inspires his troops with great speeches.
4. Learn to lead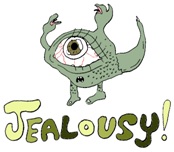 Othello has lots of military experience (he was seven when he became a soldier!) but has more to learn about his personal relationships.
His idolization of the beautiful, and much younger, Desdemona, fools him into thinking that she is unfaithful.
He is destroyed by jealousy (what Iago calls "the green-eyed monster").
5. Manipulation is destructive
Othello should have trusted his true friends:
Instead he and Roderigo are destroyed by Iago's evil:

6. Judge people by performance, not prejudice
Iago poisons Othello's mind against Desdemona, when she is :
Despite the support of the Duke of Venice, the black Othello also faces much racial prejudice from people like Brabantio, Desdemona's father.
So he has to:

be much better than everybody else.
People must be judged on their merits. "Speak of me as I am", Othello says, pleading that people may understand him and his misguided murder of Desdemona
7. Beware of the booze!
Cassio curses the power of alcohol that:
turns him into a "beast".
leads to his drunken brawl.
8. The true nature of love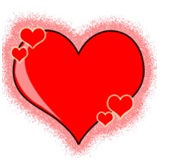 It isn't just her beauty that makes Desdemona so appealing. She:
resists her father's racial prejudice
defends her faithfulness (against Othello's insults and accusations).
Othello realizes too late how much she loved him, describing himself as:
"one that loved not wisely but too well".
Key quote on leadership
In following him, I follow myself, Iago (about Othello).
We cannot all be masters, nor all masters cannot be truly followed, Iago.
Key quotes on ethics and integrity
The robbed that smiles steals something from the thief, the Duke of Venice.
O, I have lost my reputation. I have lost the immortal part of myself, and what remains is bestial, Cassio.
Reputation is an idle and most false imposition; oft got without merit and lost without deserving", Iago
How poor are they that have not patience! What wound did ever heal but by degrees?, Iago.
Key quote on happiness
Poor and content is rich, and rich enough, Iago
Key quote on motivation
Our bodies are our gardens, to the which our wills are gardeners, Iago (emphasizing the importance of willpower) .
Key quotes on relationships
O, beware, my lord, of jealousy. It is the green-eyed monster which doth mock the meat it feeds on, Iago.
I will wear my heart upon my sleeve for daws [jackdaws] to peck at, Iago (the origin of the phrase 'wearing your heart on your sleeve').
Key quote on love
Speak of me as I am...Of one that loved not wisely but too well, Othello.
Key quote on stress and pain
To mourn a mischief that is past and gone is the next way to draw new mischief on, the Duke of Venice.
Key quote on decision making
'Tis neither here nor there, Emilia (the origin of the phrase).
Key quotes on communication
Words are words. I never did hear that the bruised heart was pierced through the ear, Brabantio (Shakespeare's version of 'Sticks and stones may break my bones but words will never hurt me').