Amazon.com - Employees, Unions and Customer Satisfaction
Amazon.com

Key people
Amazon's founder and chief executive (pictured right).

Initially he ran the company with his wife, MacKensie (pictured right), from their two bedroom house in Seattle (where the company head office is).
He now has a 165,000 acre Texan ranch and a mansion in Beverley Hills!
Key quotes (by Jeff Bezos)
I'd rather interview 50 people and not hire anyone than hire the wrong person.
A brand for a company is like a reputation for a person. You earn reputation by trying to do hard things well.
Everyone in this company is an owner. We don't need unions in Amazon.com.
We see our customers as invited guests to a party, and we are the hosts. It's our job every day to make every important aspect of the customer experience a little bit better.
Our culture is friendly and intense, but, if push comes to shove, we'll settle for intense.
Other key quotes
We want people who think big and want to build, who are biased for action, and who are obsessed with the customer experience,
- Tony Galbato, head of human resources, Amazon.com
One of his mottos was that every time we hired someone, he or she should raise the bar for the next hire, so that the overall talent pool was always improving,
- Nicholas Lovejoy (talking about Bezos who employed him in 1995).
Introduction – Amazon's success story
Amazon.com is the world's:
second most admired company (after Apple) in 2014 (according to Fortune magazine).
It sells its Kindle products and has separate websites in America, Britain, Canada, China, France, Germany, Italy and Japan.
Its employees in these countries play a big part in the company's success...
Amazon's employee strategies
1. Leadership

expects the best possible performance from his employees.
motivates many employees with his passion for customer delight and innovation (evident in his heroes, Walt Disney, pictured right above and the inventor, Thomas Edison, pictured right).
Not everyone is similarly inspired (particularly those people in Amazon's low paid, manual jobs).
But Bezos tries to understand their views as well (by, for example, working for a week in Amazon's Lexington, Kentucky, distribution centre in 2009).
2. Corporate culture
Bezos built Amazon on six values that every employee must share:
Customer obsession - see point 3.
Innovation - see point 4.
High hiring bar - recruiting the best people (see point 4).
Ownership - employees are encouraged to own shares so that they work hard to increase profits (benefiting from the company's higher dividends and share price).
Bias for action - making and implementing decisions as quickly as possible.
Frugality - cost consciousness (see point 5).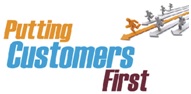 3. Customer obsession
Amazon is driven by its vision:
"To be the earth's most customer centric company, to build a place where people can come to find and discover anything they might want to buy online".
So the key principle for its employee (or human resources, HR) strategy is to
"start with the customer and work backwards"
In other words:
start with its customers.
recruit the people who can best satisfy them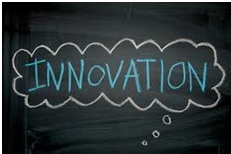 4. Recruitment and innovation
Amazon recruits talented people who:
are dedicated to customer satisfaction.
love change and innovation.
Bezos tells people at interview:

"You can work long, hard, or smart, but at Amazon.com you can't choose two out of three".
The first person he employed was probably the most important - Shel Kaphan, a brilliant computer programmer (pictured right).
Amazon's employees (often in small teams) are encouraged to:
make performance improvements (however small).
Bezos says his aim for each employee is to "maximize invention per unit of time".

5. Cost consciousness
Because of its very low profit margins and low prices, Amazon must have the lowest possible costs
Bezos is renowned for his frugality and still uses his original desk, made from cheap doors!.
This cost consciousness means that:
employees are driven very hard (Jeff Bezos describes Amazon's culture as "intense")
wages are kept as low as possible (helped by employees being partly paid in stock options with the right to buy shares in the company).
6. Learning
Continuous learning and improvement are an important employee objective (particularly learning from mistakes and failures)
7. Employee motivation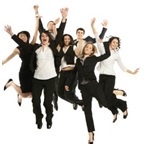 Many employees are inspired by Jeff Bezos':
customer obsessed vision.
His motto is
"Work hard, have fun, make history".
But people are driven very hard by:
management (which closely controls people).
long hours (working weekends is often expected)
The manual workers in its distribution centres are worked particularly hard
In Britain an investigation by the Sunday Times in 2008 discovered that Amazon's distribution workers were:
forced to work seven days a week (with compulsory overtime).
threatened with dismissal, if they went off sick.
Other problems for employee motivation are:
employee share ownership (employees lose out, if the company's share price and profits are falling).
temporary employment - many employees are recruited through agencies and given zero-hour (no minimum hours), temporary contracts.
8. Anti-union
Amazon is strongly anti-union.
It hired a union busting company to discourage its employees joining unions in America and Britain in 2000 and 2001.
Jeff Bezos believes that unions are harmful, because they reduce profits (so hitting employees' pay, particularly as they're shareholders).
The unions, of course, dispute this, saying that they are necessary to protect employees from exploitation by management (e.g. redundancies, low wages and exhausting work – see point 7)