Art - Ethics
William Holman Hunt, The Awakening Conscience (1853)

A mistress realizes the error of her ways...
Théodore Géricault, Portrait of a Woman Suffering from Obsessive Envy (c. 1822)

An old woman with the evil of envy:
Eugène Delacroix, Liberty Leading the People (1830)
This shows the successful people's revolt against Charles X of France in 1830
The flag bearing woman signifies liberty.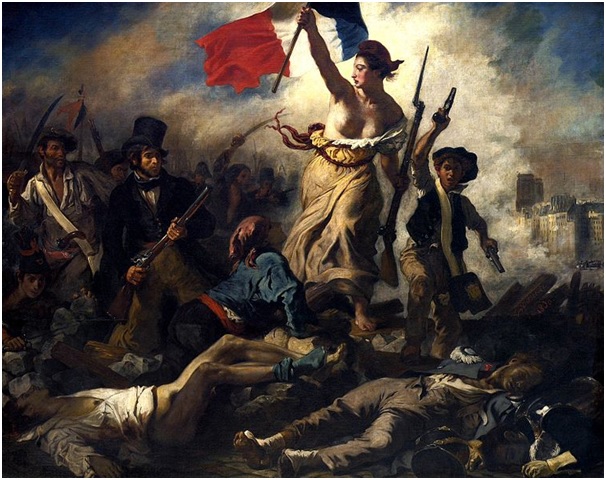 Giovanni Bellini, The Agony in the Garden (c1465)
This shows the anguish of making the right decision - in this case Jesus's decision to be arrested and crucified in the Garden of Gethsemane without the support of his sleeping disciples.
Gerrit van Honthorst, Christ Before the High Priest (c1617)
Jesus being questioned by a high priest after his arrest that led to his crucifixion.