Corporate strategy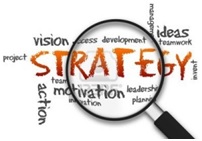 Corporate strategy is...
The strategy (or plan) for the whole organization, using its strengths and co-ordinating its activities to maximize the satisfaction of stakeholders which are
owners.
Customers are particularly important – a strategy's purpose is to create and keep customers.
So key questions are:
1. What benefits are we giving to customers now and in 3, 5 and 10 years time?
2. Are we responding quickly to changing customer needs and does this require the development of new skills?
3. What is the gap in the market?
4. Are we doing better than competitors?
(see competitive advantage).
5. What is the level of risk?
Profit must be balanced with risk e.g. new products are potentially very profitable but risky (particularly in new markets, as with diversification – see below).
Two other levels of strategy are:
a) business strategy
This refers to a particular business (e.g. Virgin's airline business, Virgin Atlantic).
b) operational strategy
This looks at the organization's different activities e.g. marketing and production.
How to make corporate strategy successful
A customer winning strategy has five stages:
1st Objectives
2nd SWOT
(analysis of the organization and its external environment)
3rd Choice of strategy
4th Implementation
5th Evaluation.
Here they are in more detail:
1. Set challenging objectives for the whole organization
The objectives must:
a) focus on customers
(to provide them with the possible solutions to their problems).
b) inspire all employees to make the strategy work
So the objectives must be:
linked to the organization's vision (future ideal), purpose, or mission statement
For example:

"to create handmade natural food" for the up-market sandwich chain, Pret A Manger)
"to bring happiness to the millions" was the visionary aim of Walt Disney (pictured right).
See organizational objectives for further detail.
2. Do a SWOT analysis (pictured right)
This means identifying the organization's
strengths and weaknesses (within the organization).
opportunities and threats (positive and negative external changes e.g. actions of customers and competitors).
A strategy should:
exploit its strengths and opportunities.
avoid (or overcome) its weaknesses and threats.
Strengths and weaknesses can be found in the organization's:
a) 7 S's
systems (how things are done).
All these should be directed towards customer satisfaction.
b) various activities
(like marketing, innovation, production/operations, purchases and human resource management)
c) core competencies
Skills and technologies in which they significantly outperform competitors e.g. innovation, customer service and quality.
d) ability to satisfy (or dissatisfy) its customers.
e) financial analysis
(assessing the organization's financial strengths and weaknesses e.g. profitability)
See analysing accounts.
For opportunities and threats look at:
a) PEST analysis
The four factors in the external environment:
Political.
Economic.
Social.
Technological (see external environment).
b) market opportunities
(unmet customer needs and increasing demand).
c) industry analysis
Analysing the competitiveness and profitability of an organization's industry
See industry analysis.
Ideally it should choose a strategy that fully exploits its strengths in an industry with weak competitors and high profits.
From all this SWOT information an organization can work out its key success factors (KSF's) that are necessary to beat its competitors. These will help it work out the best strategy.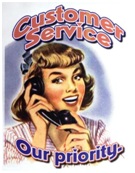 3. Choose the best strategy for customers
An organization should gather as much information about customers (market research) to deliver a strategy that gives them the benefits and solutions they want.
Alternative customer winning strategies are
joint strategies with other companies.
Here they are in more detail.
Michael Porter's generic strategies (from his 1980 book, Competitive Strategy)
1. Differentiation
Selling something uniquely beneficial to a wide market.
2. Cost leadership
Selling to a wide market with lower costs and so lower prices than competitors.
3. Focus (or segmentation)
Selling to a market segment (a market niche, or particular group of customers like young people) with differentiation (differentiation focus) or cost leadership (cost focus).
Porter said a business should concentrate on one of these, or it will achieve none of them and get "stuck in the middle".
But the best organizations achieve differentiation or cost leadership.
Ansoff's box, or product/market matrix (from Igor Ansoff's 1965 book, Corporate Strategy):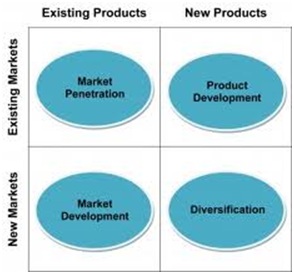 This shows four alternative product/market strategies:
1.Market penetration
(present product, present market).
2.Market development
(present product, new market).
3.Product development
(new product, present market).
4. Diversification
(new product, new market).
Joint strategies with other companies (to benefit from their expertise).
Possibilities are:
1. Merging with or buying another company
(see mergers and acquisitions).
2. Joint venture (or strategic alliance)
Collaboration on a joint venture.
3. Licensing
(other companies selling your product under a licence or franchise).
4. Outsourcing
(using outside companies to perform some of the organization's activities like IT).
5. Agents
(using agents to sell your products).
All the strategies listed above are high growth strategies – aiming for the biggest increase in sales possible.
Alternatively an organization can:
maintain its market share (called consolidation), or
do nothing (continuing with its old strategy – very dangerous if the market is constantly changing).
4. Implement the strategy
Any strategy is useless unless it is effectively put into action by employees.
So leadership, motivation, empowerment, skills, continuous learning and improvement and speed of action are extremely important.
Talented and creative employees must believe in customer satisfaction and make it happen, assisted by the organization's customer driven corporate culture.
So employees must be:
effectively recruited – only people with the right attitudes must be hired.
rewarded for improving customer satisfaction.
involved in formulating and implementing the customer driven strategy.
helped by customer friendly systems (e.g. production) and a customer responsive organization structure (e.g. by removing any unnecessary bureaucracy).
5. Evaluate the strategy
There are three ways of assessing a strategy's success and how well it has achieved the organization's objectives:
a) suitability
Did the strategy:
exploit the organization's strengths and opportunities.
avoid (or overcome) its weaknesses and threats?
b) feasibility
Did the organization have enough resources to put the strategy into action?
Resources are usually summarized as the 4 M's:
machines (equipment and buildings).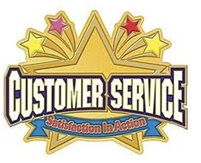 c) acceptability
Did the strategy satisfy the organization's stakeholders i.e. customers, employees, owners, lenders of money and the local community?
Key quotes explained

"Managers are craftsmen and strategy is their clay",
- Henry Mintzberg (Canadian business professor, pictured right)
Strategy requires the creative satisfaction of customer needs as well as planning.
So you need to see not only the big picture (how an organization's activities are co-ordinated to achieve customer satisfaction) but also small details (e.g. the quality of Starbucks coffee).
This is what Mintzberg meant when he wrote: "What strategy does one get from who knows what a forest looks like from a helicopter but has never seen a tree?"

"The whole is worth more than the sum of the parts",
- Aristotle, Greek philosopher (pictured right).
This is the idea of synergy, or 2+2=5 i.e. a successful strategy means effectively combining an organization's resources (like people and money) to give greater value to customers by quickly adapting to their changing requirements.
This may make plans redundant but this planning is still invaluable.
"In preparing for battle, I have always found that plans are useless but planning is indispensable" said Dwight D. Eisenhower, American president and leader of D-Day.

"An ounce of action is worth a ton of theory",
- Friedrich Engels (pictured right), co-author of The Communist Manifesto with Karl Marx .
Putting a strategy into action is much harder than deciding what it should be.
Percy Barnevik, when the boss of the Swedish engineering company, ABB, said: "Success is 5% strategy, 95% execution [i.e. implementation]"

"However beautiful the strategy, you should occasionally look at the results",
- Winston Churchill, British Prime Minister (pictured right).
A strategy must achieve its aims, particularly seizing opportunities to satisfy customers.
"A wise man will make more opportunities than he finds", the English philosopher, Francis Bacon, said.

"Study the past if you would divine the future",
- Confucius (Chinese philosopher, pictured right).
This highlights one of the great dilemmas of strategy making – how much can you rely on the past to predict the future? It depends on the pace of change and innovation in the organization's markets.
What every organization must do is balance continuity from the past (e.g. values) with the changing demands of the future.
"We have to do with the past only as we can make it useful to the present and the future", the American civil rights leader, Frederick Douglass said.
Best books

Michael Porter (pictured right) , Competitive Strategy (1980)
A business should pursue one of three generic strategies (see above).

Igor Ansoff (pictured right), Corporate Strategy (1965)
A successful strategy requires:
defining the organization's objectives (including what business it should be in).
exploiting synergy that results in output being greater than the sum of resource inputs i.e. 2+2 = 5.
anticipating external trends like changes in customer needs.
developing and exploiting the organization's product/market position in Ansoff's matrix (see above).
Michael Porter, Competitive Advantage (1985)
An organization must perform the activities in its value chain (from purchasing to delivery and after-sales support) better or more cheaply than its competitors.
For more detail see Competitive Advantage in the Business Books section
Henry Mintzberg, The Rise and Fall of Strategic Planning (1994)
Strategy comes from gradual evolution (emergent strategy) as well as deliberate action. Intuition, learning, creativity, vision and adaptability to change are vital to successful strategy.

Kenichi Ohmae (pictured right), The Mind of the Strategist (1983)
An organization's strategy must identify key success factors (KSF's) based upon satisfying customers better than competitors.
Creativity and intuition must be used to revolutionize the organization's industry and create new KSF's.
Gary Hamel (pictured right) and CK Prahalad (pictured right below) Competing for the Future (1994)
The best strategy is innovative by creating the future, so it must:
constantly give customers new benefits and solutions.
change the accepted way of doing business (e.g. Amazon selling books on the Internet).
create new industries or businesses (e.g. 'edutainment' from combining education and entertainment).
For more detail see Competing for the Future in the Business Books section

Jim Collins (pictured right) and Jerry Porras (pictured right below), Built to Last (1995)
The best companies:

• combine opposites ("the genius of the and") e.g. great quality and lower prices.
• build for the future ("clock building") rather than standing still ("time telling").

Craig Hickman (pictured right) and Michael Silva, Creating Excellence (1985)
The 3 C's of successful strategy are:
• customers - satisfy them.
• competitors - beat them.
• company strengths - fully exploit them.

Sun Tzu (pictured right), The Art of War (around 400 BC)
Sun Tzu, a Chinese general, gives this advice:
prepare and plan thoroughly with cool consideration.
know your enemy (competitors): attack their weaknesses and avoid their strengths.
use your skill and cunning to beat your enemies without fighting.

Larry Bossidy (pictured right) and Ram Charan (pictured right below), Execution (2002)

Execution (getting things done) is vital and is the main job of a business leader.
Employee performance must be increased by:
brutally honest evaluation of performance.