Rosabeth Moss Kanter, The Change Masters (1984)
American Harvard Business School professor and expert in innovation and change in organizations (pictured right).
See also...
Rosabeth Moss Kanter in the Management Gurus section.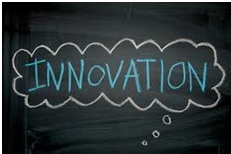 Book summary
What is innovation?
Innovation isn't just new product development but is:
"the generation, acceptance and implementation of new ideas, processes, products and services"
Innovation is carried out by "corporate entrepreneurs" and involves:
creativity, change and customer satisfaction.
big innovation projects and small improvements ("quiet innovation").

Causes of innovation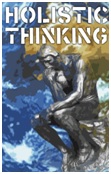 1. Integrative thinking
This is:
sees a problem as a whole.
integrates different managerial activities and areas of knowledge.
This contrasts with anti-innovative "segmentalism" where people
see problems within their narrow specialisms (without regard to wider, interrelated issues).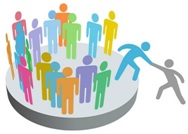 2. Breaking down organizational barriers
The organization-wide, free exchange of information through:
constructive conflict and debate.
open communication (the "airwaves of innovation").
Innovation requires that creative conflict is focused on common aims (like customer satisfaction).
3. Cross-functional teams
Combining people in teams from different functions, so that different views can be shared.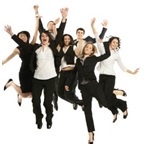 4. Empowerment
Encouraging people to take responsibility for innovation problem solving by:
a) the "power tools" for innovation
b) autonomy
Giving individuals and teams the power to make their own decisions.
c) common purpose
Creating commitment to:
d) rewards
Rewarding innovation and performance.
e) fulfilling and secure employment
a family feeling amongst employees.
f) job mobility
(so that people learn from jobs and develop a network of contacts).
g) education and training
h) respect
putting people first (not the bureaucratic system).
respecting people's competence and human dignity.
5. Strategy and vision
A long term innovation strategy based upon an inspiring vision of the future.
6. Encouragement of learning
Openly debate and challenge existing ideas and problems without being tempted by easy (but incorrect) solutions.
7. Structure
keeping structure as simple as possible.
minimizing layers of management to make decision making quicker.
having a "parallel organization" with multi-disciplinary work alongside traditional administrative departments.
decentralizing resources so they are freely available to individuals and teams.

8. Change
Innovative companies keep what's good in their past (like their values) but abandon bad behaviour (particularly resistance to change and innovation).
"The change master is partly a historian who knows which pieces of the past to preserve and honour while moving toward a different future", says Kanter.
Key quote on innovation
Innovation requires a trust in the future.
Key quote on creativity
The source of new ideas is people.
Key quote on human resource management
The companies with a commitment to human resources were significantly higher in long-term profitability
Key quotes on change
The change master is partly a historian who knows which period of the past to honour and preserve while moving toward a different future.
Our transforming era requires not only that we change our practices in response but also that we change the way we think about what we do.
Key quote on America
Where America leads, it leads because of innovation.