The Pilgrim's Progress - Religion and Ethics
The Pilgrim's Progress (Part 1, 1678 and Part 2, 1684)
Written by the Englishman, John Bunyan (1628-88), pictured right.
What is it about?
Two journeys by:
Christian (in Part 1 of the book).
Christiana, his wife, (in Part 2).
They go from their home in the City of Destruction to the Celestial City, (where God lives and they find salvation).
Fun facts
Bunyan was a devout Christian who fought for the Roundheads against King Charles I (pictured right) in the English Civil War.
He was imprisoned in Bedford jail (50 miles north of London) for his religious views, where he wrote the book.
The book's famous hymn, To Be a Pilgrim, was chosen by Winston Churchill , (pictured right in 1941) for his funeral because of its emphasis on valour, Churchill's favourite virtue.
Key characters
Christian, the pilgrim.
Apollyon, his evil enemy (part dragon, bear, human and fish).
Christiana, Christian's wife.
Great-heart, her companion and protector.
The story - Part 1 of the book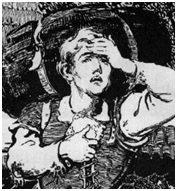 Evangelist persuades Christian to journey to God in the Celestial City for his salvation and freedom from his sins (represented by the great burden on his back - pictured right).
He leaves behind his wife, Christiana and four sons, despite their protests. Two young men, Pliable and Obstinate, fail to persuade him that he's wasting his time.
He eventually falls into a bog called the Slough of Despond, but he is saved by another pilgrim.
He refuses the offer of a happy life without religion from Worldy Wiseman.
Goodwill then takes him to the Interpreter, who gives him some wise advice about faith.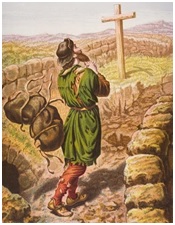 Christian walks along the Wall of Salvation, and his burden falls to the ground on seeing Jesus's tomb and cross (pictured right).
One of three celestial creatures (called the Shining Ones) gives him a certificate for entry to the Celestial City. But he falls asleep and loses it. Annoyed with himself, he eventually finds it.
At Hill Difficulty he ignores Formalist and Hypocrisy's advice that salvation is possible via an easier route.
The four mistresses of the Palace Beautiful feed and arm him, enabling him to kill the evil monster, Apollyon, in the Valley of Humiliation.
He walks through the terrifying Valley of the Shadow of Death but is helped by another pilgrim, Faithful.
They resist the temptations of the wicked town of Vanity and its famous fair. They are mocked by its people and imprisoned.
Faithful is executed (as prophesized by Evangelist just before their arrival), but Christian escapes.
He is then helped by another pilgrim, Hopeful. They reject:
By-ends (who uses religion for worldly success).
Demas (who tempts them with silver).
They are tortured and imprisoned at the Doubting Castle by its owner, the Giant Despair, and his wife. But they escape, using the key of Promise.
In the Delectable Mountains shepherds warn them of: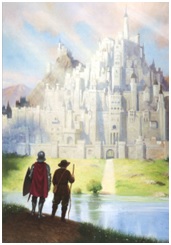 two dangerous mountains (Error and Caution).
shortcuts to the Celestial City (which may be the paths to hell).
Then they reject:
Ignorance (who believes that religious faith is only having a good life).
Flatterer (who traps them in a net).
Atheist (who says that the Celestial City doesn't exist).
To reach the Celestial City they must swim across a river. Christian nearly drowns but saves himself, helped by Hopeful's reminder of Jesus' love.
On their death, they are joyously welcomed on arriving at the Celestial City (pictured right above), where they meet God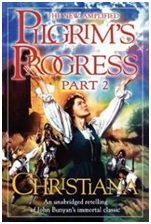 The story - Part 2 of the book
Part 2 explains another journey to the Celestial City by:
Christiana (Christian's wife).
Matthew, Joseph, Samuel and James (their four sons).
Mercy (their female servant).
They cross the Slough of Despond (despite an angry dog) and escape from two ruffians (the Il-Favoured Ones), who threaten to rape the women. .
The Interpreter's kind servant, Great-heart, joins them. He:
tells them that Jesus died for their sins.
leads them through the Hill Difficulty.
kills two giants, Grim and then Maul (in the Valley of the Shadow of Death).
Mercy rejects the advances of Mr. Brisk, because he doesn't truly practise Christian principles.
One of the sons, Matthew, is ill after eating fruit stolen from the devil's garden. But he is cured by a doctor, Mr.Skill, and Prudence gives him a better undestanding of Christianity.
They then kill another giant, Despair, before being welcomed into the Delectable Mountains by the shepherds.
They stay at an inn owned by Gaius whose daughter marries Christiana's son, James. Matthew marries Mercy.
At the town of Vanity, they meet Great-Heart's Christian friend, Mr. Mnason, whose two daughters marry Christiana's sons, Samuel and Joseph.
They are joined on their pilgrimage by:
Valiant-for-truth (who fights off some thieves).
Standfast (who resists the temptation of sexy Madam Bubble).
Except for Christiana's sons and their wives (who stay to do God's work on Earth), all the pilgrims are finally welcomed into the Celestial City where they die and meet God.
Lessons for religion and ethics
1. Faith is fantastic
Following St Paul's and Martin Luther's (pictured right) idea of justification by faith, the pilgrims find salvation through their faith in God and Jesus.
Seeing Jesus's cross frees Christian of his burden because Christian believes that Jesus died to save people from sin.
2. Work hard to find salvation
To enter the Celestial City, the pilgrims overcome:
numerous temptations (like sexy Madam Bubble and Vanity's love of money).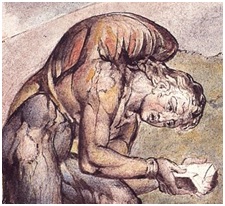 3. Make priorities
Christian sacrifices his family who refuse to join him on his pilgrimage.
(the burdened Christian is pictured right in the painting by the English writer and artist, William Blake).
He is so focused on finding God that he never mentions his wife and sons to other pilgrims.
But his family do eventually see the value of going to the Celestial City, although Christiana puts a much greater emphasis on people than her husband (see point 4).
4. Compassion and companionship are cool
Great-heart's kindness to others makes him a hero.
Christian and Christiana also receive invaluable help from Faithful, Hopeful, Valiant-for-truth (pictured right) and the shepherds.
Christiana shows you need companionship and teamwork to be happy and spiritually fulfilled, a lesson that Christian (a natural loner) learns during his journey.
5. Don't forget your family
Unlike Christian, Christiana finds salvation with her sons (despite their misdemeanours like stealing the devil's fruit).

6. Never stop learning
On their journey Christian and Christiana are always learning about:
themselves (their strengths and weaknesses).
Christian never makes the same mistake twice because he learns from reflecting upon his experiences (as he did when his indiscipline led to the loss of his certificate for entry to the Celestial City).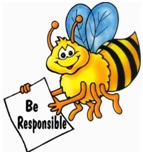 7. With rights come responsibilities
God gives Christian and Christiana the right to salvation through faith.
But they also learn that they have responsibilities to;
love God and other people.
In the Slough of Despond, Christian is rescued by another pilgrim, but, across the river outside the Celestial City, he saves himself.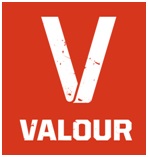 8. Valour is valuable
The story shows that a pilgrim must have valour (or moral courage) to conquer evil and find salvation.
9. Free yourself from your past
Christian's faith enables him to throw off:
the burden of his guilty past.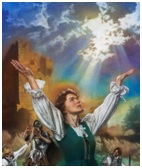 10. Women are at least the equal of men
Christiana (pictured right) copes with the journey better than Christian, even though she has to look after her sons.
Key quotes on death
Death, where is thy sting ... Grave, where is thy victory?, Valiant-for-truth
So he passed over and the trumpets sounded for him on the other side (on Valiant-for truth's death)
Key quote on peace of mind
Sleep is sweet to the labouring man.
Key quote on happiness
A man there was, tho' some did call him mad, the more he cast away, the more he had.
Key quote on religion
Who would true valour see, let him come hither ... His first avowed intent to be a pilgrim (later included in the hymn written by John Bunyan).
Key quote on ethics
One leak will sink a ship, and one sin will destroy a sinner.
Two literature websites to recommend
1. sparknotes.com
2. litcharts.com